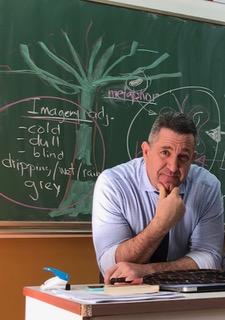 Mr. Norton graduated from University of Victoria with a Bachelor of Education with a major in English and Literature. In December of 2020, Mr. Norton earned University of Windsor's IB certification in Teaching and Learning with a concentration in Literature and Language Arts.
Most recently Mr. Norton taught grades 10, 11, and 12 English and Literature at a BC Offshore High School in China. Prior to teaching in China, Mr. Norton taught ESL to students of all ages while living in both South Korea and Japan. In California he taught Eighth Grade Social Studies and Language Arts and coached volleyball and soccer. Outside of teaching, Mr. Norton also spent a decade providing care in an inpatient psychiatric hospital in the capacity of Mental Health Worker and Certified Nurse Assistant. In his free time Mr. Norton enjoys sailing, studying languages, and practicing the guitar. Mr. Norton believes that by bringing a wealth of life experience from vocations outside of education, his effectiveness in the classroom is augmented.
Mr. Norton provides effective lessons and activities that engage students in the process of creative writing, essay development, plot analysis, identification of literary and poetic devices, and discussion and exploration of popular texts. His classroom atmosphere is student centred and promotes expression, exploration, reflection, laughter and success. Mr. Norton communicates effectively with colleagues and students and believes in the strength of a strong, positive school culture. Mr. Norton is committed to providing an exceptional learning experience for students of all abilities.